We fix financial problems.
Asset Protection | Restructure | Business Turnaround Needs

If you're experiencing financial distress, you don't need fluffy promises or hyped-up success stories, you need strong strategic solutions. Business or personal, we can turn around your financial situation and make sure your assets are protected.
Don't waste another minute.
Services
We're solutions-focused, but we're also sensitive to the stress that comes with financial concerns. We'll gently help you navigate difficult, complex and stressful situations, while achieving the best possible outcome.
Turnaround & Restructuring Advice
Good businesses can sometimes run into trouble – but they can still survive and thrive. If your business is no longer meeting its debt obligations, we can provide positive solutions that will help you reduce and manage your debt levels. We provide this service for individuals too.

Asset & Risk Protection Strategies
If you have financial concerns, it's critical to take the right steps to protect your business and personal assets, so they cannot be touched by creditors, financiers, employees or family members.

Funding & Working Capital Solutions
We're experts in working capital and funding solutions. We work with clients to make sure their cash flow aligns with working capital requirements by providing options such as debtor financing, lines of credit, and business loans.

Creditor Negotiations & Arrangements
Personal or business insolvency isn't the only option. We can help you resolve the pain you're experiencing with creditors through our effective negotiation strategies. We can negotiate with a range of creditors – financiers, trade creditors, landlords, business owners, state and federal tax offices and more.


PPSR & Mortgage Asset Protection
Need help with PPSR (Personal Property Securities Register) and mortgage asset registration needs? We can handle the registration of your assets and interests to safeguard you against future events or challenges. It's critical to do this in line with the latest rules and regulations for Australian business owners and security investors. Count on us to get it done right.

Want to talk about our comprehensive services?
Asset protection. No exception.
Whether your financial concerns are business or personal, you're a new entity or CFO of a holding company, we can provide asset protection solutions for you. No exceptions. No judgement. No delays. We're here to take away stress and provide robust strategies to deal with financial uncertainty.
Need to protect your personal or business assets?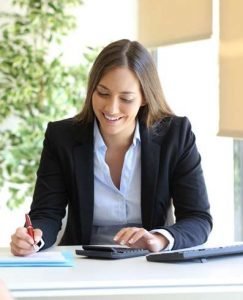 We get your struggle.
There's nothing quite like the feeling of financial trouble. It's all consuming. If you have outstanding bills, creditors chasing payments and creditor legal issues, you're probably starting to get concerned about what's next – when will they come after your assets? We're here to support you and take away your stress.
Ready to take the first step?
We only seek the best
We set the intention from the very start of opening our business. We are continually driven to get the best outcome for our clients.
Our core focus is on delivering comprehensive services, primarily around the areas of asset and risk protection, business turnaround and restructuring, corporate advisory, PPSR and Mortgage Registration and the provision of debt and equity funding solutions.
Want to talk about our comprehensive services?
Receive Expert Support Now